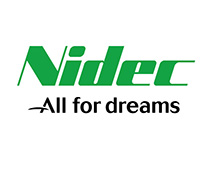 Leroy-Somer, filiale du groupe Nidec, est le spécialiste mondial en alternateurs et systèmes d'entraînement électromécanique et électronique.

L'entreprise vous offre l'opportunité de vous épanouir et d'évoluer dans un groupe international fabricant des produits de haute valeur technologique.

Avec plus de 7 000 salariés, dont 3 000 en France, le groupe détient 32 sites industriels à travers le monde et réalise 1 Milliard d'€ de Chiffres d'Affaires.

Offre de stage
Product Management & Marketing Assistant
ANGOULÊME 16
Sillac siège
Mission et objectifs
Provide assistance to product manager on throughout the development process: specifications of new products, product changes, development follow-up, communicates internally to cross-functional teams
Participate in the introduction phase of new products: establish catalogs, manuals, new product presentations and pricing lists.
Contribute to the documentation maintenance: revise documents and make necessary changes according to new development
Follow up on released products: ramp-up and ramp-down analysis, customer and sales people feedback collection, possible improvement identification, following actions detection
When necessary, help conducting alternator market and application analysis:competitive landscape, engine partner products update...
Profil
Niveau :
Titre Professionnel RNCP BAC+2
Formation :
Marketing master, Business school, Electrotechnical Engineer
Compétences :

Proficiency in Microsoft Office, including Excel, Word, and Outlook, basic (fast) understanding of power generation products, excellent communication skills, ability to handle multiple tasks, Strong organizational skills and attention to detail, fluent English required

Durée du stage :
6 months
Gratification :
Barême interne en fonction de la durée du stage et du niveau d'études
Renseignements :

Wenbin DING 05.45.64.46.72 wenbin.ding@mail.nidec.com

Référence : S000141